Copper Valley Air Service: Alaska Air Taxi
Our highly trained, professional pilots & guides provide you with a comfortable and exceptional outdoor experience. We specialize in Alaska Air Taxi, Alaska Flightseeing tours, and Charter Services, BackCountry Drop-offs, Hunt Drop-offs, and Fishing trips within the Wrangell-St. Elias National Park, the Copper River Basin, and McCarthy - Kennicott. Visit remote regions that are only accessible with one of our properly equipped float, wheeled, or ski planes. We devote ourselves wholeheartedly to ensuring that each and every trip is the finest possible. We have the most experience, the best equipment, and a great attitude. We are based out of the Gulkana Airport in Glennallen, Alaska.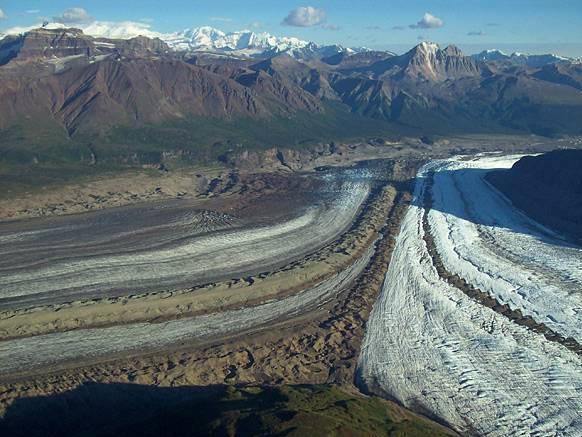 Flightseeing Tours
Come with us to explore millions of acres not accessible by road including three of the tallest mountains of the Wrangell-St. Elias National Park as only possible from a bird's eye view!

Scheduled Flights
Copper Valley Air provides twice-weekly direct flights from Anchorage, Gulkana, May Creek, and McCarthy. Flights are on our mail plane every Monday and Thursday.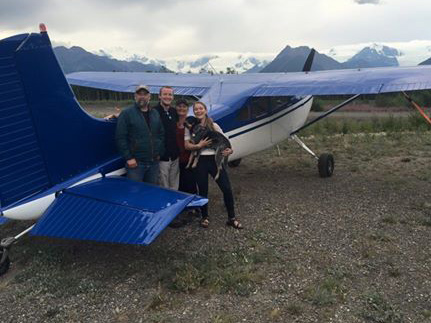 Backcountry Flying
Deep backcountry drop-offs and pick-ups for backpacking, fishing and mountaineering trips. We can get you in and out of the most remote spots in Wrangell-St. Elias National Park.